Investments in real estate in Russia should increase – expert opinion
In recent years, real estate investments in Russia have shown unstable results. If in 2017 the market volume amounted to almost $ 5 billion, then in 2018 it did not reach three. However, already in the new year another 25% growth is expected.
How did the real estate market exist in 2017-2018?
According to Oles Dziuba, director of research at JJL, little progress in the sphere occurs even against the background of a general decline in the country's economy and negative forecasts for its development. One of the reasons for the possible growth of the real estate market in the new year is that the completion of part of the transactions from 2018 was moved to 2019.
The low base of the market over the past 12 months, oddly enough, can also play a plus. It is reported that industry figures in 2018 were the lowest in the last three years. Experts attribute this recession to cautious investor behavior caused by the volatility of the ruble exchange rate, international sanctions against Russia, alarming moods in financial markets and a decline in oil prices, which traditionally have a strong influence on the economies of its dependent countries.
In the context of the most successful sectors of the market in 2018, then the highest rates are in office real estate. Its share in the total volume was 31%. In second place with 28% are trading platforms, followed by housing plots (23%), according to representatives of JJL. Among cities, as expected, Moscow and St. Petersburg received most of the investment – 66 and 23 percent, respectively. The balance of 11% fell on the regions.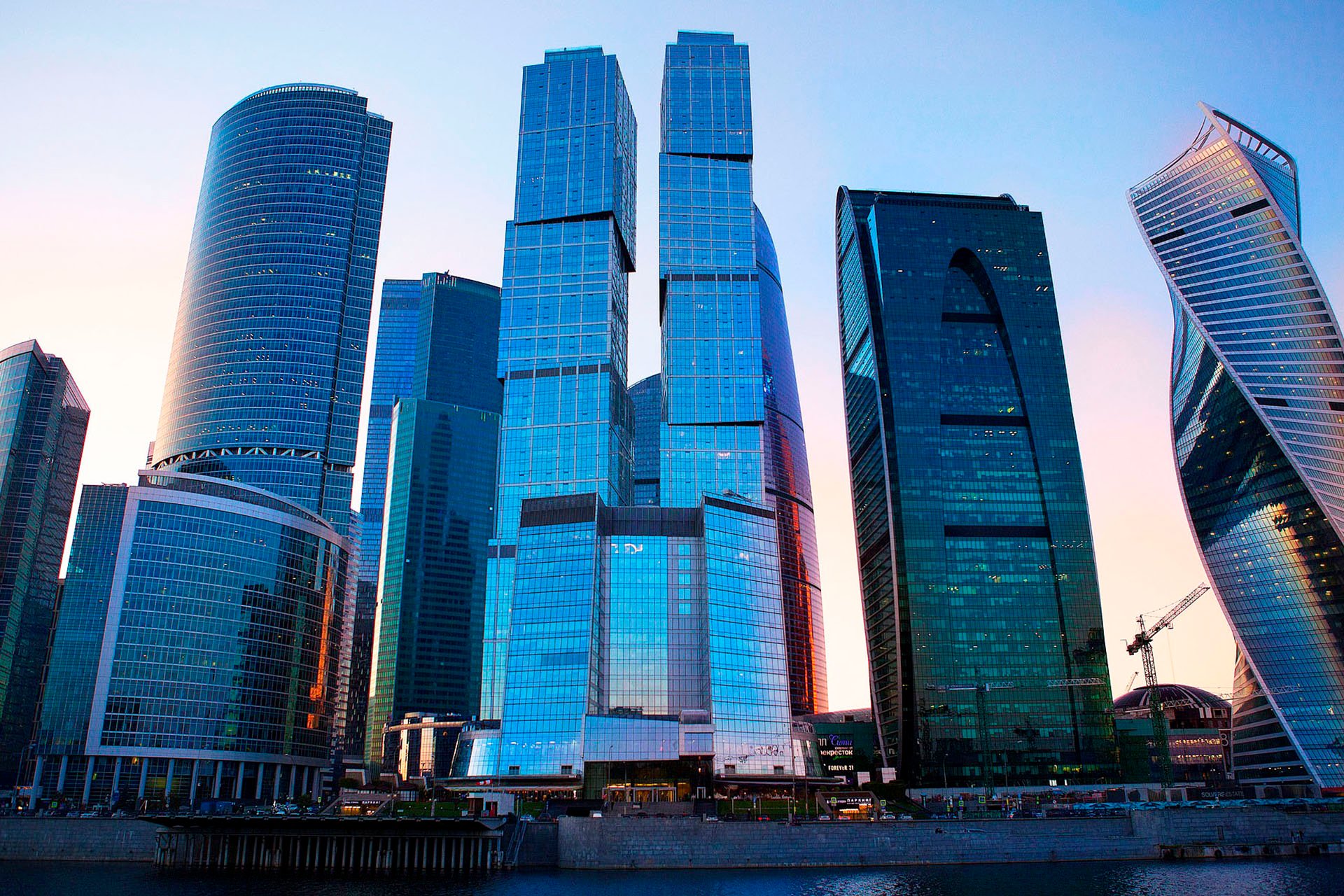 Interestingly, foreign investors, despite the sanctions, continued to invest in Russian real estate even more than a year earlier. Their share increased to 28% in 2018 against 18% in 2017. At the same time, they spent 2.5 billion dollars, which was the lowest possible indicator for the last 18 years.
Investments in real estate in Russia – the forecast of international experts
Analysts from the American consulting company Cushman & Wakefield give a different in terms of values, but also a positive outlook on market growth.
Real estate in Russia in 2019. They assume that it will remain at the level of 3 billion dollars, and the most popular objects will be the shopping and entertainment center, built in the last 2 years, and high-quality office areas, filled with tenants.
It is expected that the presence of European and American investors will decline. Domestic businessmen and representatives of the countries of the former CIS who will provide investments in the real estate of Russia will conduct active work.