The sovereign fund of Norway has reduced the share in OFZ of Russia because of the alleged sanctions
According to the results of 2018, the Norwegian Investment Fund (Government Pension Fund Global) reduced its investments in Russian government bonds by almost half to 2011 levels. In 2017, Norwegian investments in federal bonds (OFZ) Russia amounted to $ 2.25 billion. And by the end of 2018 – only 1.23. Consequently, Russian securities worth more than $ 1 billion were sold.
Experts note that one of the reasons for the refusal of an asset from the Norwegian Sovereign Fund was the United States bill on a new round of sanctions against Russia. It speaks of a possible ban on operations with securities of the Ministry of Finance and the Central Bank of the Russian Federation. And although the bill does not concern Norway directly, the Scandinavians may have decided to play it safe.
Meanwhile, the year 2018 was one of the most successful for OFZ Russia. The share of foreign investors in domestic bonds exceeded 35%. But by the end of February 2018, it fell to 24%.
The sovereign fund of Norway for the first time in 2018 received a net loss due to American IT companies
Norway is known on the world stage primarily as a supplier of Brent oil. Consequently, the country's oil (sovereign) fund is one of the largest in the world. The vast majority of funds are invested in global companies such as Apple, Microsoft, and others. 66% of the fund consists of shares, 30% – bonds. The remaining funds are invested in real estate. In 2018, the fund suffered a net loss, including due to companies whose shares fell due to the US-China trade standoff. According to the results of the published report, the negative yield of the sovereign fund was equal to 6% and amounted to 485 billion NOK ($ 56.4 billion). Analysts recorded similar negative results during the global financial crisis of 2018.
It is known that the US sanctions if they are introduced, do not concern Russian assets already issued. The bill should be adopted by the two chambers of parliament, and then signed by the president.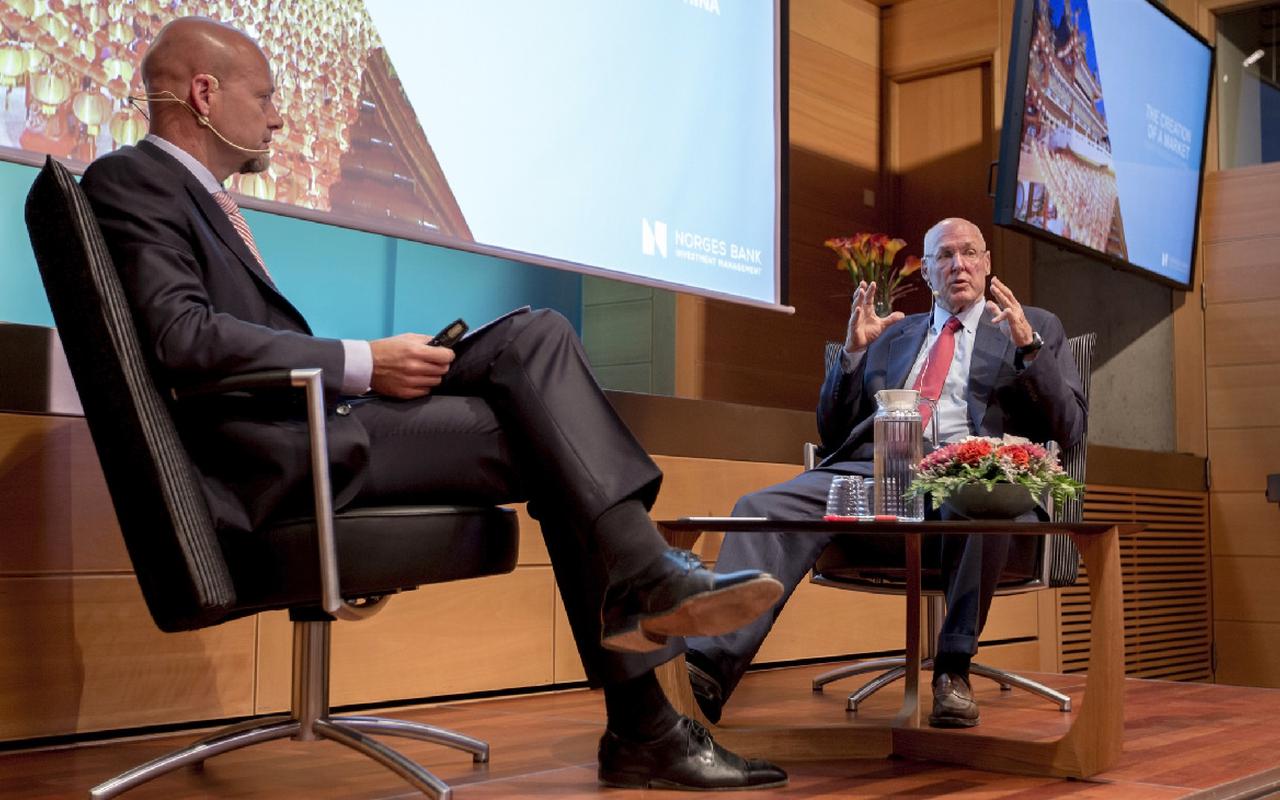 After this event, 90 days should pass, and only after these procedures will the newly issued Russian federal loan bonds be put on the sanction list.
In turn, the Russian economy did not experience any visible problems from a decrease in the share of foreign capital in bonds. Moreover, in the current situation, the best option would be to hold assets until maturity. These securities were acquired to obtain a guaranteed income. Whether to take part in the placement of new issues of OFZ – each investor should decide for themselves, according to the degree of risk.